Sustainability
A commitment and an opportunity
ESG: a source of competitiveness
WE MITIGATE CLIMATE CHANGE
Our Sustainability Strategy
DOMINION places Sustainability as one of the key factors in defining the company as it is and, above all, the company that it would like to be in the future. This awareness is a result of an analysis of risks and strategic opportunities conducted by the company and specifically includes those risks linked to climate change.
The conclusions of this analysis underpin the design of a specific Sustainability Strategy, directed at permitting DOMINION to set and achieve specific and ambitious objectives that affect all its activities, all its employees and all its stakeholders.
Dominion's Sustainability Strategy is based on three action pillars: Being, Doing and Communicating
Reflects DOMINION's determination to be an increasingly more sustainable company, by measuring and mitigating its impacts.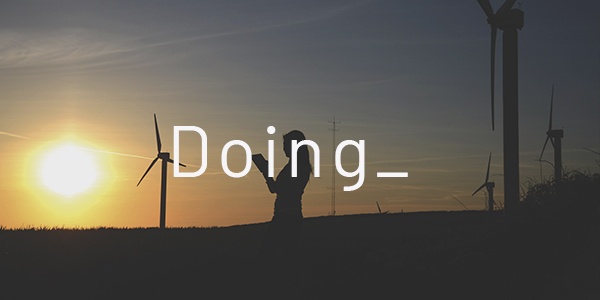 Encompasses DOMINION's efforts to adapt its activities to take better advantage of opportunities arising from climate change.
Our sustainability strategy ensures that our stakeholders information rights are safeguarded.
Our Sustainability Strategy is embedded in DOMINION's Strategic Plan and is in line with our Principles and Values, forming part of our commitment to the Sustainable Development Goals (SDG) and the Global Compact.
2019-2023 Strategic Plan
Our activities help mitigate climate change and improve resource management efficiency. This helps our customers being more sustainable and efficient; because essentially, we consider sustainability to be long-term efficiency. Here at DOMINION, we are promoting sustainability as one of our 2019-2023 Strategic Plan's objectives and we believe on the competitive edge of working towards more sustainable business models.
Principles and Values
With every new day, we are all becoming increasingly aware of how our actions impact on our environment. In our aim to actively prevent climate change, we have joined the Global Compact and we support the Sustainable Development Goals (SDG), undertaking the commitment to minimise our negative impact and to maximise our positive impact.
These actions are in line with our principles and values, which are part of DOMINION's DNA, setting out the general principles and underpinning the bases that should govern our sustainable development strategy.
Continuous improvement

Of own processes and those of our customers and in order to achieve a more digitalised and efficient management.

Respect for the environment

Acting to minimise any impact, maintain a positive footprint and support a circular economy.

Transparency, Safety and Quality

In all our actions. Committed to a governance that is compliant with the strictest standards.
Respect for others

For their creativity, proactivity and innovation. We promote equality and take action against all forms of discrimination.

Responsibility and Integrity

We believe that all our employees and stakeholders are committed to a job well done.

Participation encouragement

Involvement and teamwork in a pleasant and safe environment.