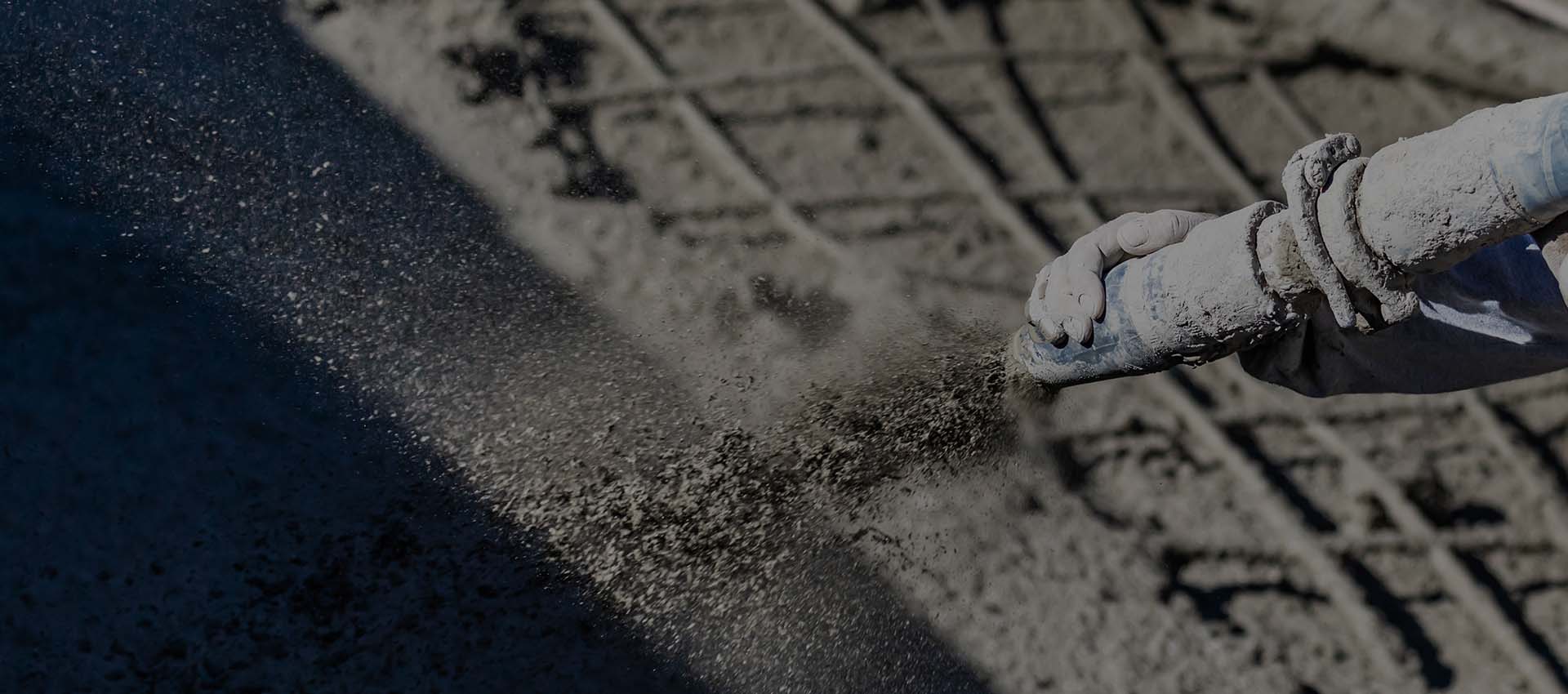 "Shotcrete" is a wet method for the application of special monolithic refractory materials. Premixed, pumpable refractory castables are conveyed to the place of application with special high pressure pumps (approx. 250 bar) over distances up to 80m and more. The castables are "sprayed" with compressed air through a special nozzle. Simultaneously an accelerator is added and mixed in the nozzle, which guarantees the bond and stability of the applied castables at their installation locations. Compared with conventional refractory casting castables, the "Shotcrete" method achieves nearly the same properties (density, strength).
No complex formwork is need for the application which reduces shutdown time and costs for the customer.
100%
efficient
COMPLEX FORMWORKS NOT REQUIRED
DETAIL OF ACTIVITIES AND CUSTOMER BENEFITS


Customer benefits:
Quick to install
Low manpower required
Simple transport over long distances
Minimized formwork
No dust at the installation site
Minimized rebound or other losses
Excellent sticking
Fast heating up
Areas of Application:
Iron & Steel:
Blast furnace stack repair
Main runner repair
Torpedo ladle maintenance
Cement industry

Cyclones
Calcinators (sidewalls)
Coolers (roof, sidewalls)
Glass industry

Fibre glass (sidewalls)
All glass furnace types (crowns overcoating)
Waste-to-Energy Industry

Boiler maintenance with SiC products
Aluminium

Melting furnace (roof, sidewalls above fluid level)
Rotary tilting furnace (complete working lining – no insulation inside)
Heating furnace (sidewall fluid area)
We are here to help you in your project
Get in touch with us and let's start improving the efficiency of your company through innovation.