Telecommunication Networks
Experts in the design, supply, erection and operation and maintenance of telecommunication networks and infrastructures.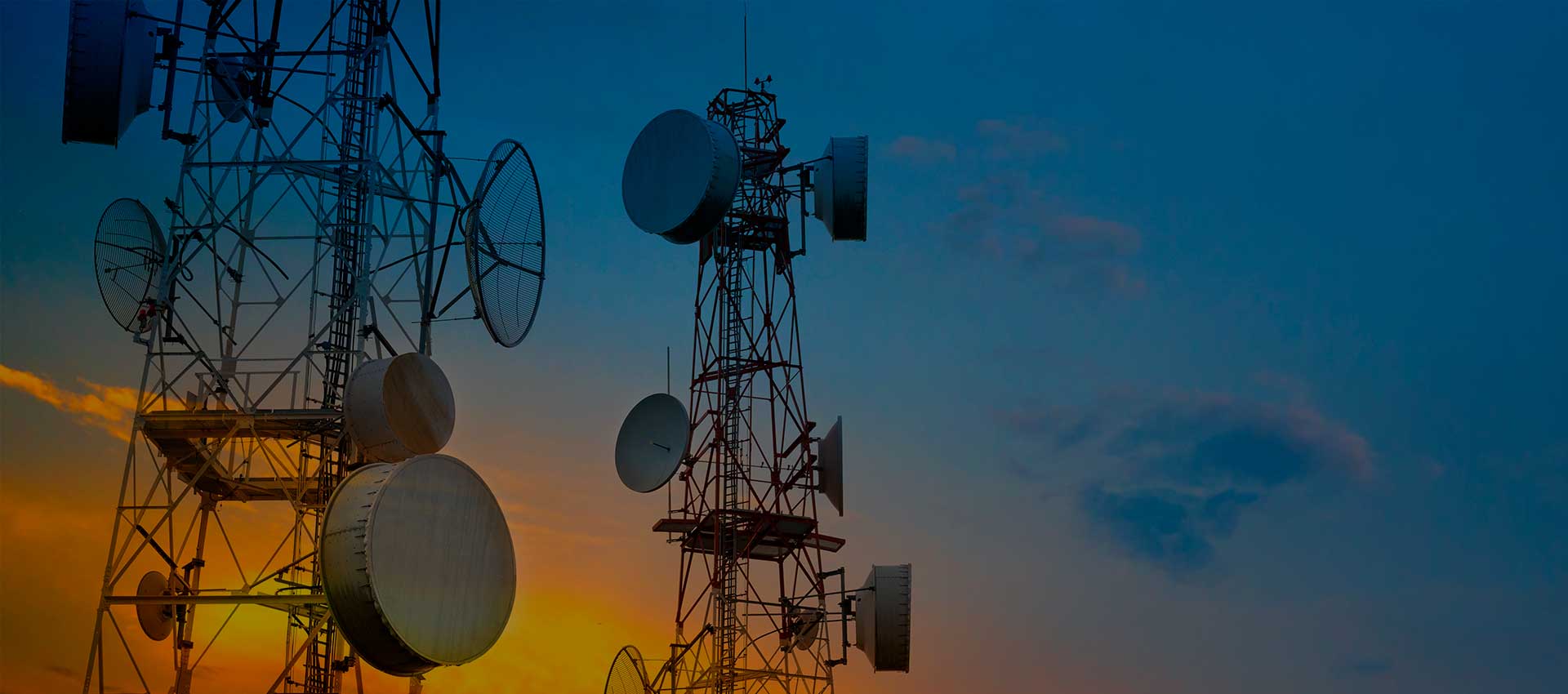 The telecommunications sector is an extremely competitive industry that has seen a continued decrease of operating margins over the past few years. We have been working in the sector for over 20 years, remaining competitive by continually improving our operations by incorporating digital tools.
The expertise we have amassed over the years has converted us into a benchmark partner for our clients in terms of the integral management of their telecommunications networks at an international level.
30.000
km
OF FIBER OPTICS DEPLOYED
+150.000
INSTALLATIONS / YEAR IN HOUSEHOLDS
+2
million
HOUSEHOLDS WHICH ARE CONNECTED AND MAINTAINED
ACTIVITIES AND TECHNOLOGIES DEVELOPED
Since the beginning we have always focused a significant portion of our activity on the telecommunications sector. Once we had established ourselves in Spain, we started expanding onto the international market, especially into Latin America, and we have since become a supplier with the capacity to operation on an international scale.
Some of our clients are the world's leading operators: Telefónica, Vivo, Orange, Vodafone, Entel, Claro TIM, GVT and many more.
Our services cover the entire life cycle of telecommunications networks, from the design and laying to subsequent maintenance:
Operation and Maintenance of Metworks and Sites
Our experience has included all types of telecommunication networks
Engineering and Design
Our design and engineering expertise covers both mobile and fixed networks for both external and internal plant.
Laying
Constructing optical fiber networks: we fit rings with overhead lines either on poles or underground. This includes the construction and assembly of sites for the equipment along with the safety, electricity, air conditioning and other related systems.
Laying access networks (FTTx, xDSL, HFC and cellular): experience installing access networks to millions of homes.
Installing telecommunication systems and equipment.
Operation and Maintenance of Networks and Sites
In the different fields it works in, maintaining the telephone, TV, VoIP and FFTx networks as well as the infrastructure and any related equipment.

Diagnosis, analysis and repair of any faults on the established SLAs along with constant management of the established KPIs.

Operation of erected infrastructures using bespoke management services (7x24 or 5x8).

Process improvement via data analysis and engineering
Our Experience
Our experience has included all types of telecommunication networks
Monitored fiber optic networks
MPLS, OTN, SDN and NFV transport.
Access networks
Multi-service networks
Radio link networks
Network operation and monitoring centres
We are here to help you with your project
Contact us and we will start increasing your company's efficiency through innovation.