Sustainability
A commitment and an opportunity
ESG: a source of competitiveness
WE MITIGATE CLIMATE CHANGE
Our Sustainability Strategy
DOMINION's mission is to help its customers introduce more efficient and sustainable business process. DOMINION strives to position itself as a leader that can facilitate the process that is called for to move industry and society towards sustainability-based models. Companies, institutions and communities require help with this transformation process and DOMINION will be present, providing services, implementing projects and operating energy transition infrastructures that will ensure that its customers become increasingly competitive and sustainable.
To execute its mission and vision, DOMINION prepares multi-annual Strategy Plans which provides all its stakeholders with the details of the goals and tools that will be involved in achieving the targets set out. The goals of the Strategy Plan in terms of Sustainability are translated into a specific Sustainability Strategy that aims to ensure both minimising its environmental footprint and maximising personnel development and the beneficial effect on the environment and the communities it operates in, gearing its activities towards this goal.
This Sustainability Strategy consists of three main pillars: Doing, Being and Communicating.
Maintaining and strengthening DOMINION's sustainable character, ensuring that it maximises its beneficial effect on relationships with stakeholders and that it reduces or eradicates any negative effect or risk.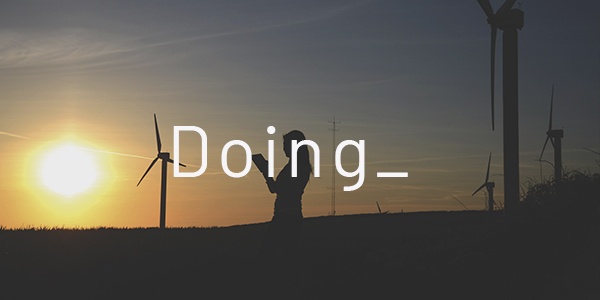 This is most closely related to DOMINION's mission and vision to help its customers to become more efficient and sustainable, assisting companies and communities in their transformation to Sustainability.
Transparent disclosure to the Company of all the efforts made by DOMINION with rigorous, certifiable and validated Non-Financial Information, disclosed both via the legally-established channels as well as other channels.
Our Sustainability Strategy is embedded in DOMINION's Strategic Plan and is in line with our Principles and Values, forming part of our commitment to the Sustainable Development Goals (SDG) and the Global Compact.
Principles and Values/ Commitments to sustainable development
As a member of the UN Global Compact, DOMINION understands that one of the best ways to compare and communicate this beneficial impact is by comparing its activities with third parties and its in-house actions with 16 of the 17 Sustainable Development Goals (SDG).
Among them: No poverty; Zero hunger; Good health and well-being; Quality education; Gender equality; Clean water and sanitation; Affordable and clean energy; Decent work and economic growth; Industry, innovation and infrastructure; Reduced inequalities; Sustainable cities and communities; Responsible consumption and production; Climate action; Life below water; Peace, justice and strong institutions and Partnerships fot the goals.