Board of Directors
The Board of Directors is the company's administrative and representative body. It focuses on monitoring, organising and strategically coordinating DOMINION's member companies. It currently consists of 11 members: two executive directors, three propietary directors, four independent directors and two other external directors.
All members of the Board of Directors are professionals with recognised prestige who are qualified to perform their duties pursuant to the Articles of Association and the Regulations of the Board of Directors.
The eleven Board members are Spanish nationals. There are currently three women, or 27.3%, the last of whom was appointed at the 2020 General Shareholders' Meeting. When a vacancy arises, the concerned parties will be encouraged to promote the appointment of female directors.
Management Committee
The Management Committee implements the strategy established by the Board of Directors and this strategy plays a key part in DOMINION's decentralised management model.
This consists of the Directors of the business divisions and the three managers of the corporate areas. In 2019, the management committee composition was changed when the T&T and Applied Engineering divisions were merged into a single one, Multitechnical Services, under the leadership of Germán Pradera.
Reporting to the director and division are different business units, and they are all managed with entrepreneurial philosophy, that is, with autonomy and accountability for their income statement and for the net working capital.
Chief Executive Officer - CEO
Corporate-Financial Director
Chief People & Culture Officer
Francisco José Rionegro Lorenzo
Managing Director of Multitechnical Services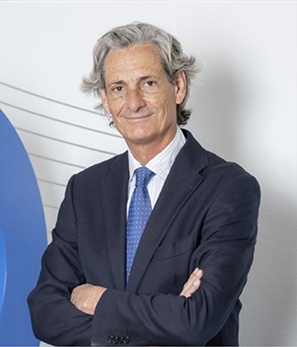 Fernando Urrutia Cobaleda
Managing Director B2B Commercial
B2C Business Managing Director
Remuneration
The Board of Directors and the directors under the Chief Executive Officer and who are members of the Management Committee receive remuneration commensurate with their contribution to the company, in line with its market standing compared to other companies of a similar size or with similar activities, and according to the provisions of the Regulations of the Board of Directors.
The Appointments and Remuneration Committee is responsible for proposing the remuneration policy which applies to this group to the Board of Directors.
The details relating to this matter are included in the Annual Corporate Governance Report and in the Annual Report on Directors' Remuneration.